The Brooklyn Nets Campus Meals Pantry opens in Mattress-Stuy
The Brooklyn Nets Food Pantry at PS / IS 308 presented by HSS. (Photo by Michelle Farsi)
A public school in Bed Stuy is getting a pantry on campus thanks to the generosity of the Brooklyn Nets and the Hospital for Special Surgery (HSS).
PS / IS 308, Clara Cardwell School, is a Title 1 school meaning the vast majority of students are from low income households. Low-income households are among the households hardest hit by the economic impact of the pandemic that left one in four Brooklyn neighbors unsafe with food, according to the Food Bank for New York City.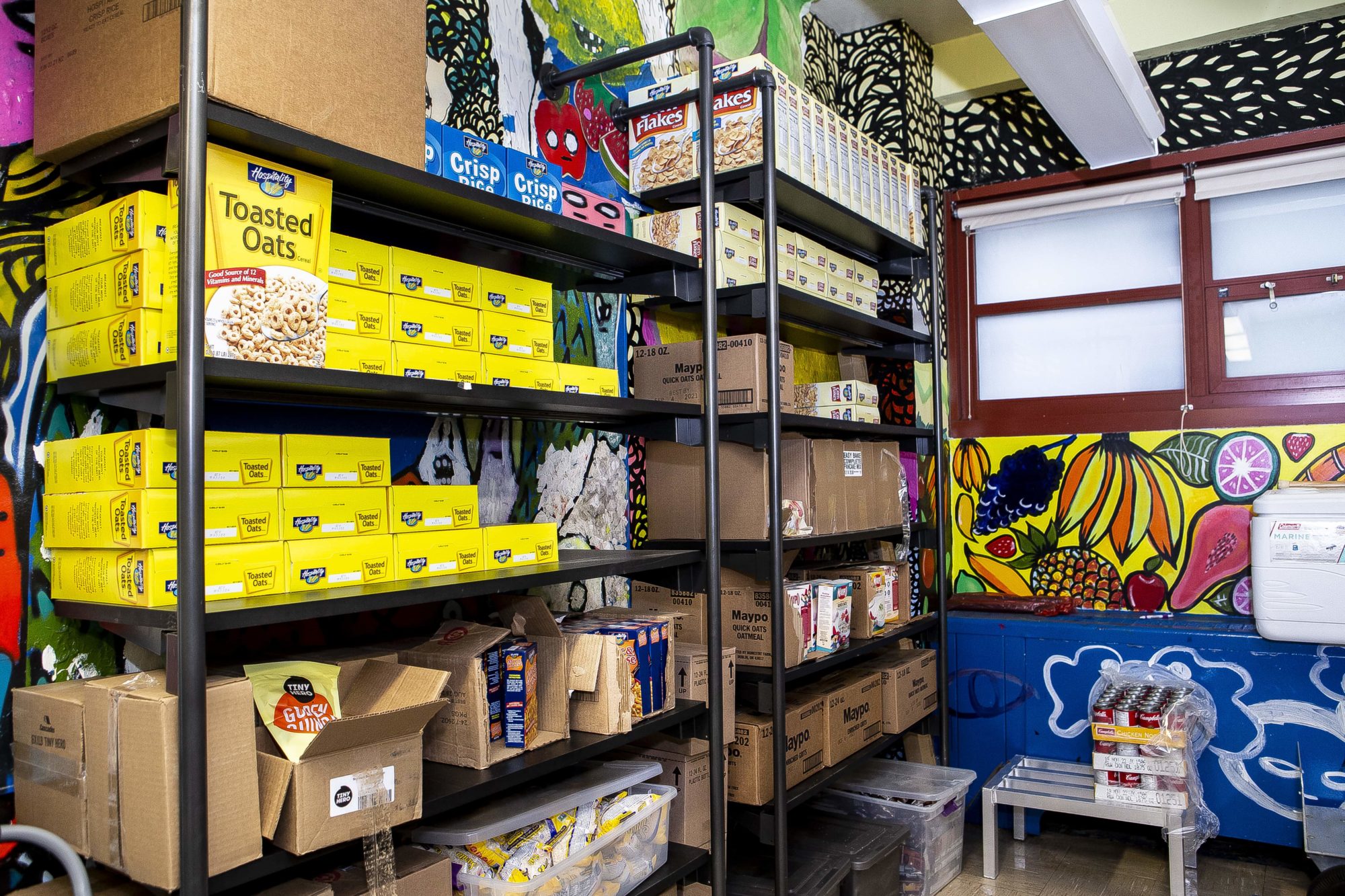 The campus pantry is stocked with non-perishable food. (Photo by Michelle Farsi)
The Brooklyn Nets pantry is stocked with non-perishable food and food is distributed on a schedule set by the school administration.
Students and their families can choose items to meet the needs of each individual family, completely free of charge.
The Brooklyn Nets Food Pantry at PS / IS 308 (Photo by Michelle Farsi)
"We understand the importance of serving the community always and especially at this time," said Louis A. Shapiro, President and CEO of HSS. "Our efforts have expanded beyond the walls of our institution, and tackling food insecurity right in our backyard is something we care deeply about. By working with the Brooklyn Nets, our goal is to have the pantry as an indispensable resource for
those who need it most. "
To make it more fun and educational, the Nets and HSS publish recipe cards every month with the ingredients and steps to make a Nets gamer's favorite recipe, along with healthy snack pairings from HSS nutritionists and a suggestion for physical activity from HSS- Sports coaches.
Additionally, a PS 308 student can take part in a virtual cooking class with a Nets player who uses ingredients from the pantry to make their favorite recipe.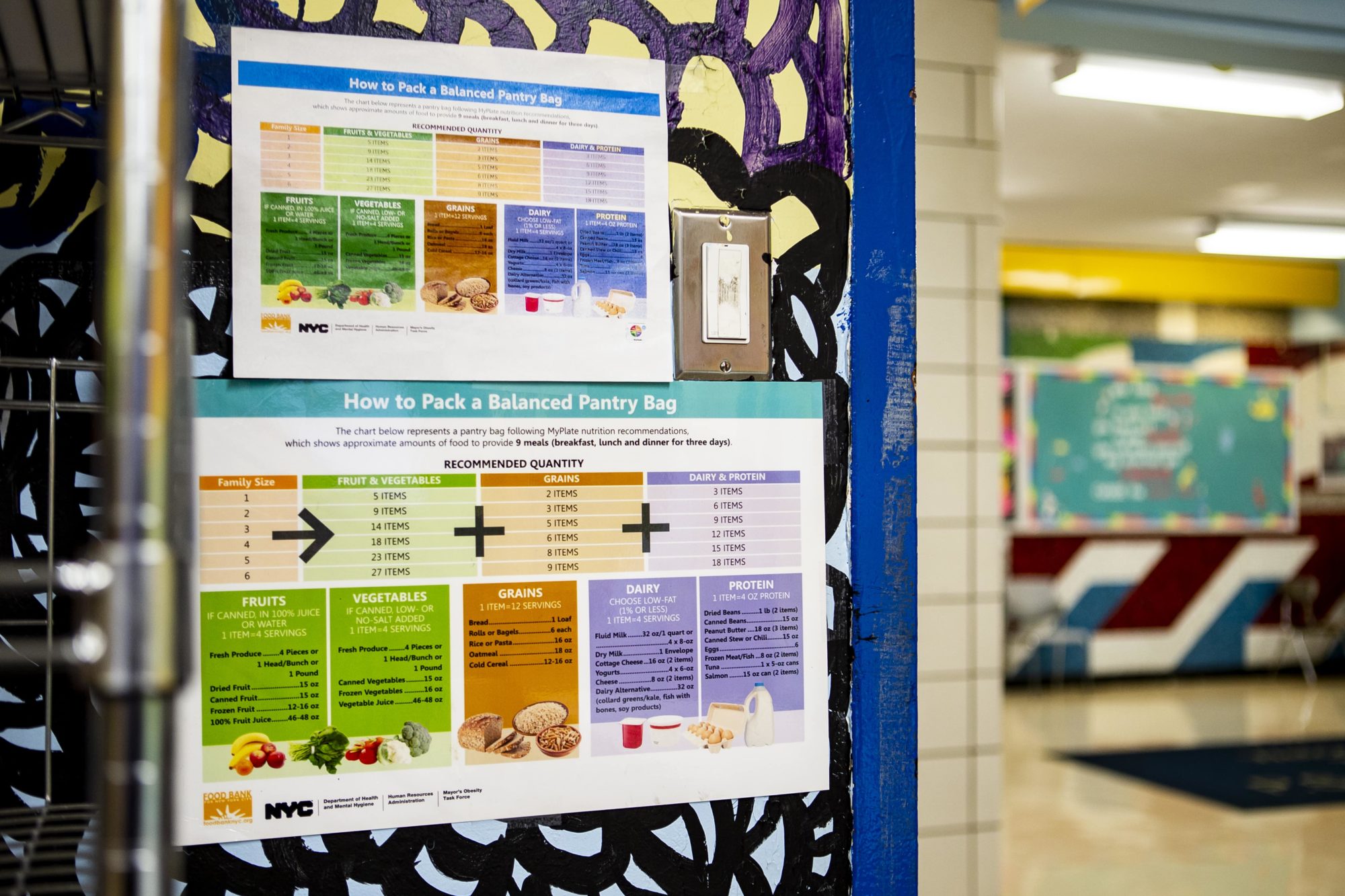 Instructions for choosing and packing a balanced storage bag in the Brooklyn Nets Food Pantry. (Photo by Michelle Farsi)
"We seek to address immediate needs that disproportionately affect the Brooklyn communities," said John Abbamondi, CEO of BSE Global. "We are proud to partner with HSS to alleviate food insecurity for Brooklyn residents in need and provide healthy meals to our neighbors where they live and work."